| | | |
| --- | --- | --- |
| | | Baabaa character description |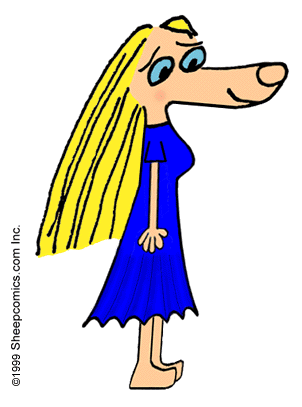 Baabaa is a young single ewe whose life is focused on looking good, feeling spiritual, and finding Mr. Right. She is one of the most popular ewes in Meadowbig's "out-of-college-now-what-do-I-do" singles group.

Baabaa is determined to attend Meadowbig Mainstream Church and all singles group events until she meets the ram of her dreams. The ram that meets Baabaa's strict criterion will be young (but older than she is), good looking, superficially confident, affluent, a few inches taller than she is, and really really spiritual.



All text and images ©1999 Sheepcomics.com Inc. All Rights Reserved.