| | | |
| --- | --- | --- |
| | | Eunice character description |


Eunice is a genuine sweetheart. She inexplicably loves everyone, and even wants to be Lionel's friend.

Eunice is one of those sheep who are continually working behind the scenes to make sure that all the routine but essential tasks get done. For example, Eunice is the ewe in charge of filling communion cups whenever Meadowbig observes the "Shepherd's Supper".

She does so many good deeds that putting even a partial list here would consume tremendous bandwidth and degrade the performance of this entire web site.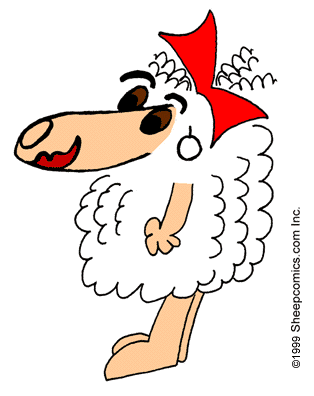 All text and images ©1999 Sheepcomics.com Inc. All Rights Reserved.