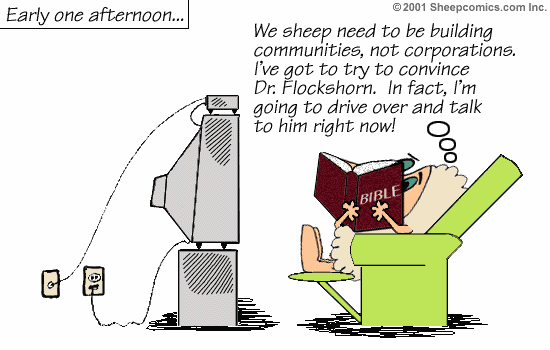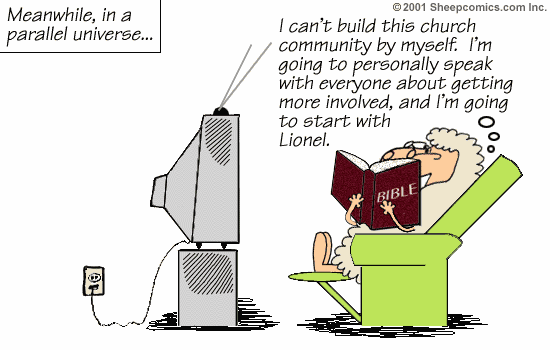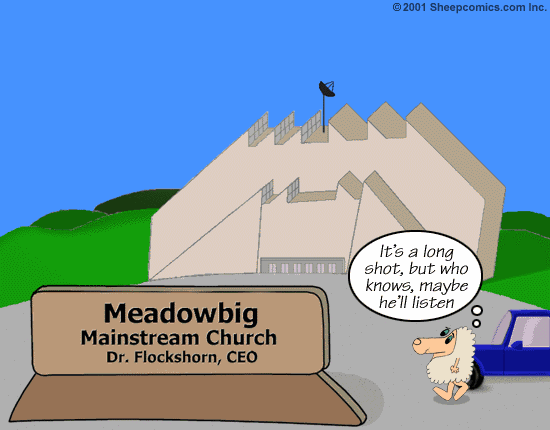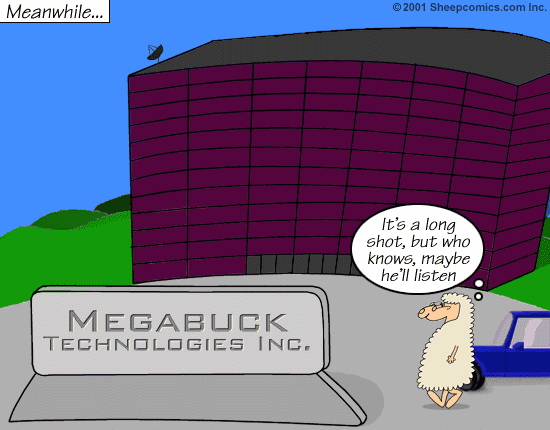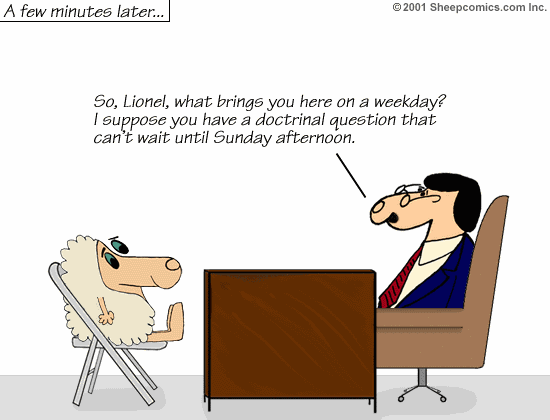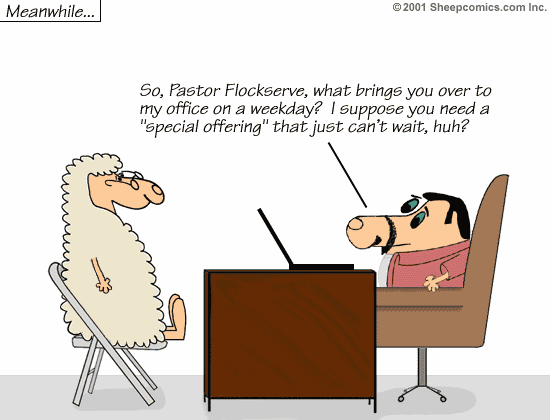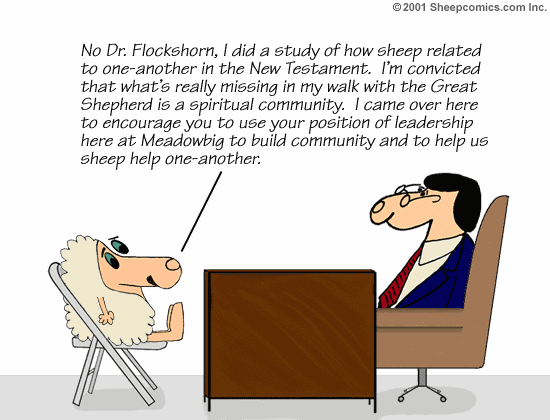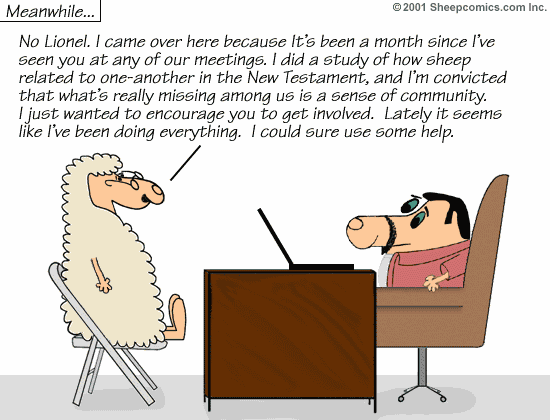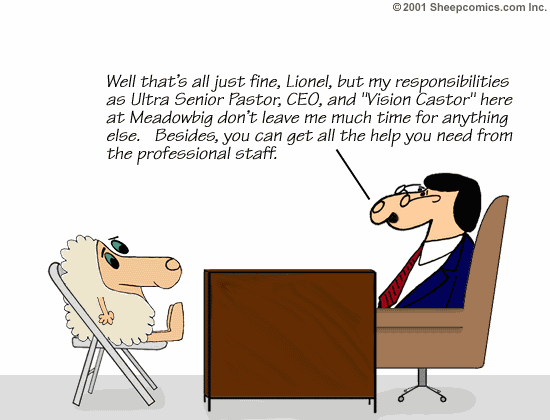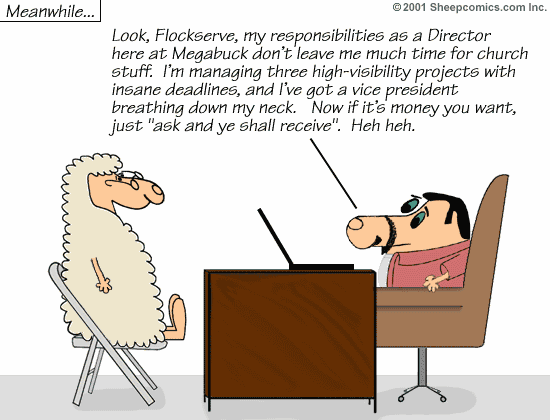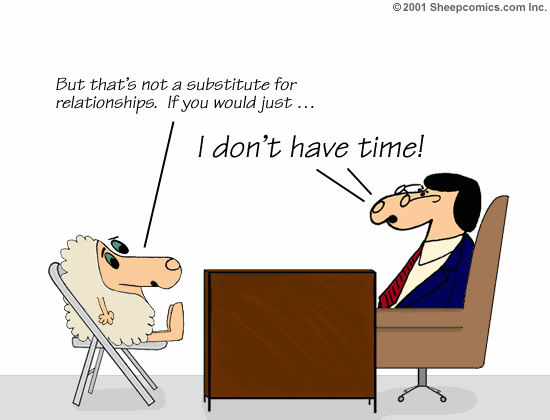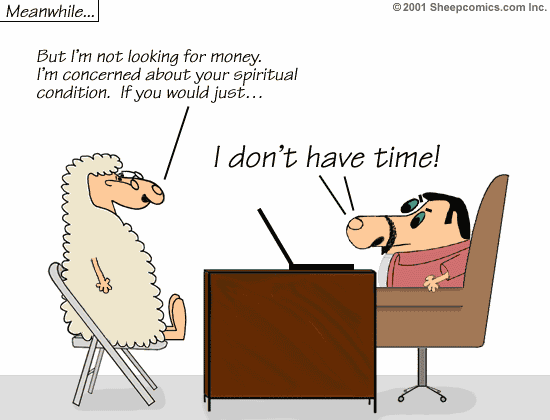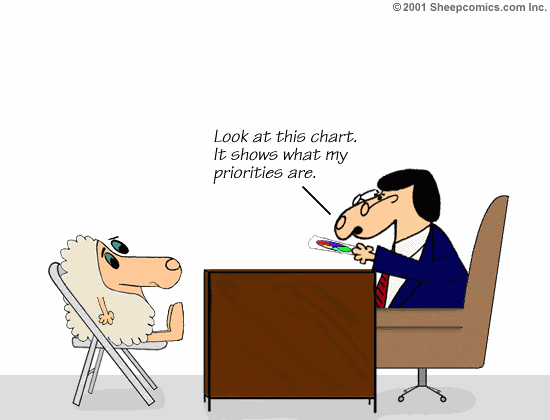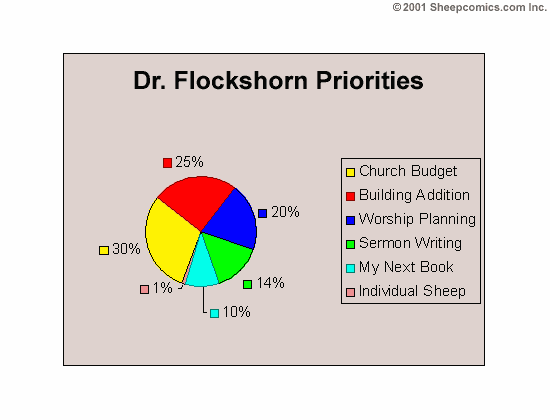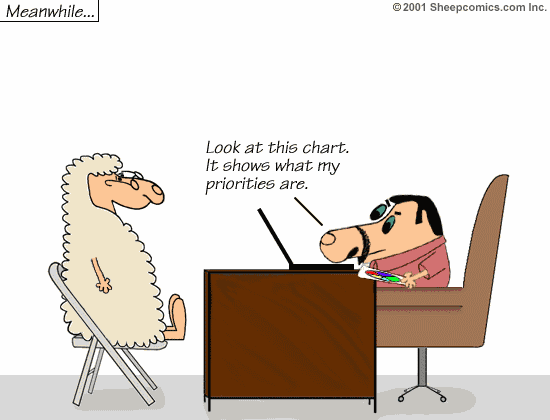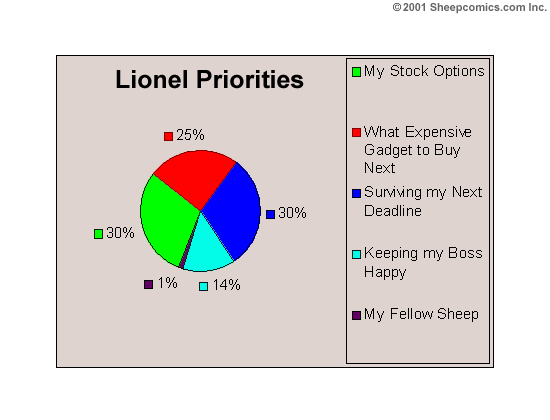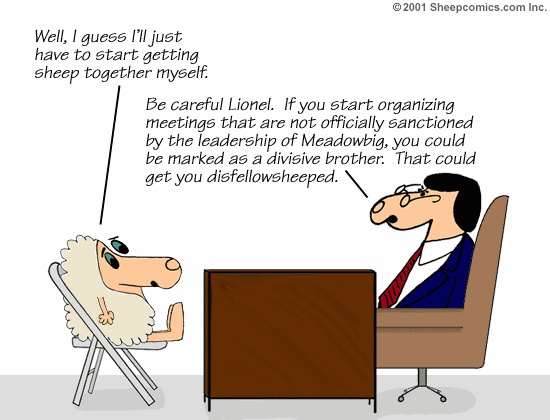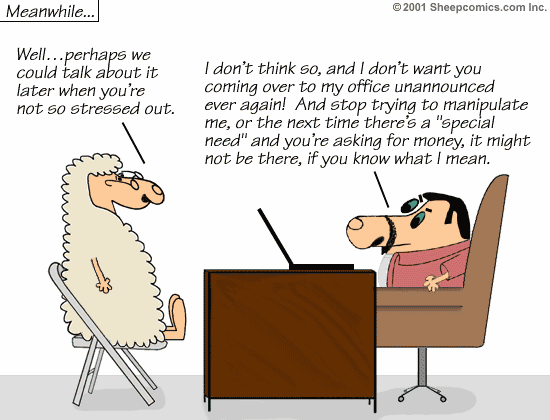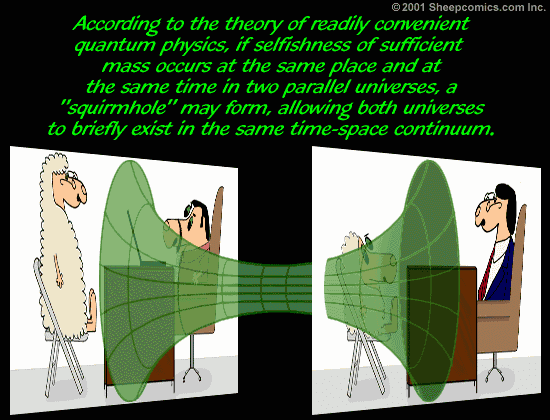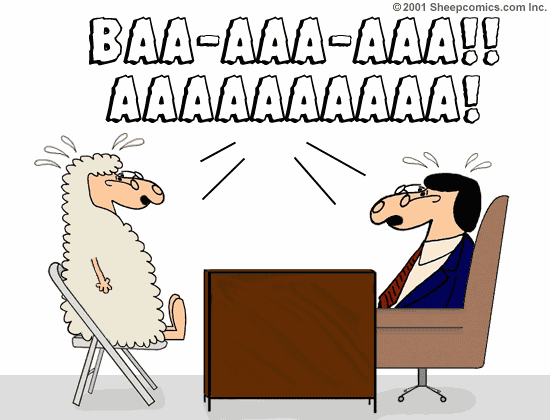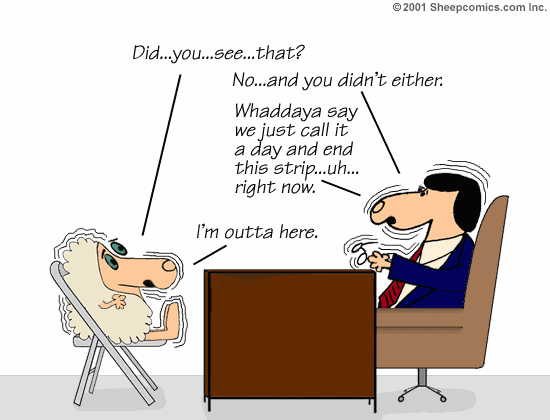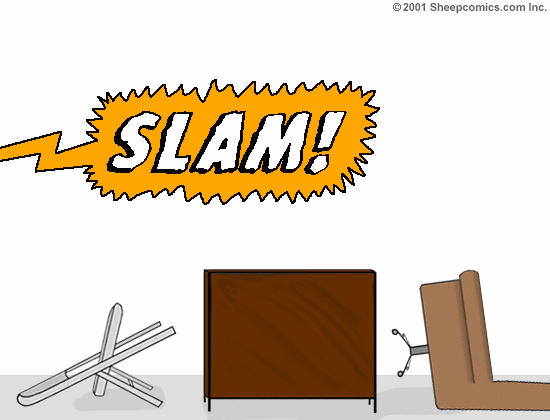 Editorial Notes
If youíve been following this strip for any length of time, youíve probably noticed that at the most basic level I am trying to tell the story of a flawed but sincere little sheep caught in a huge, impersonal church system that seems quite unaware that it is flawed too.
Some time ago, a reader sent me an email suggesting that I do a story that would in essence reverse the basic premise of the strip. This individual wanted me to create a pastor character who really cares for his sheep and doesnít want to build an empire.
On the philosophical level, I liked the idea. The character of Dr. Flockshorn isnít supposed to represent all full-time Christian leaders, just the kind that are like, well, Dr. Flockshorn.
Iím sure that there have been cases where the "Lionel vs. Meadowbig" scenario has been reversed. In this case, there is the sincere, humble, Great Shepherd serving pastor who works round-the-clock to personally serve his congregation while driving a junk car and eating beans and rice. The members of the congregation deny themselves no luxury as they avoid responsibility and burn out their pastor. Iíll bet this has happened somewhere, but itís difficult for me to create a comic strip around this scenario because itís one that I havenít had much personal experience with.
Still, I wanted someday to do a strip that would at the very least acknowledge that this can occur. But how could I fit this "caring pastor" into the universe Iíve created around Lionel and the other characters? I couldnít figure out how to do this.
Thankfully, I grew up watching "Star Trek". Problem solved. I hope you like it.
Web Shepherd