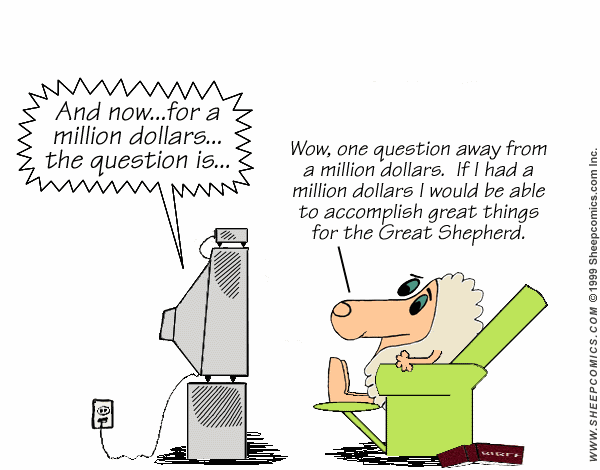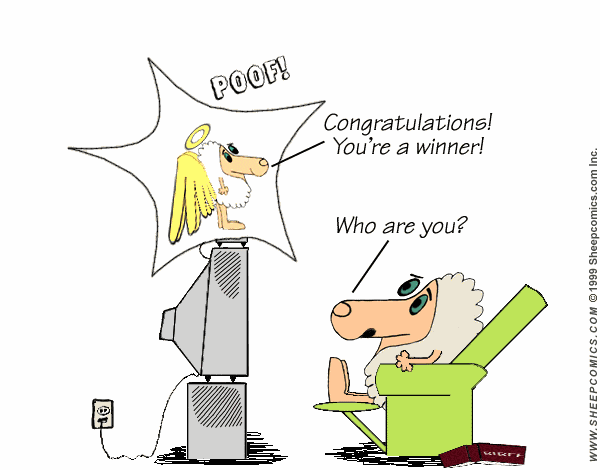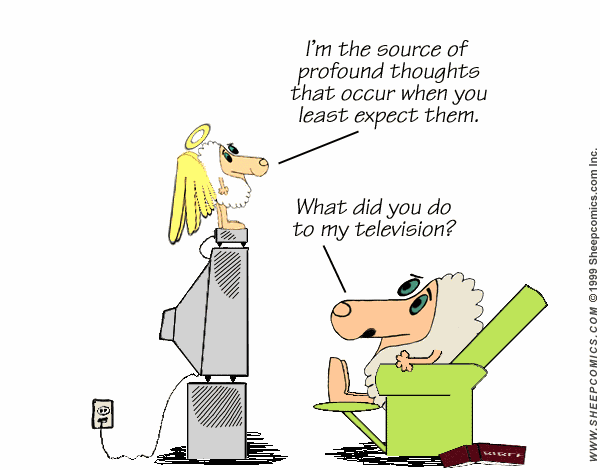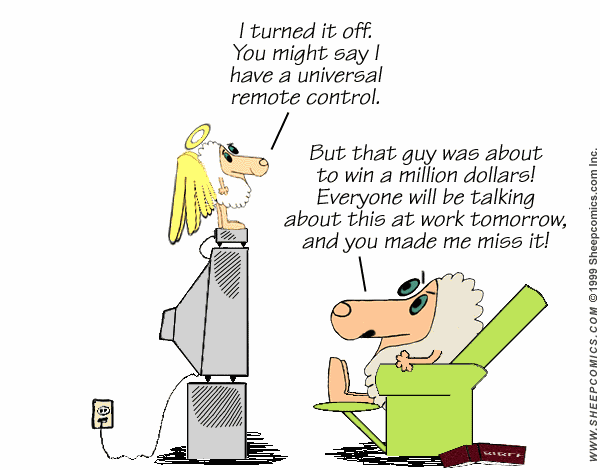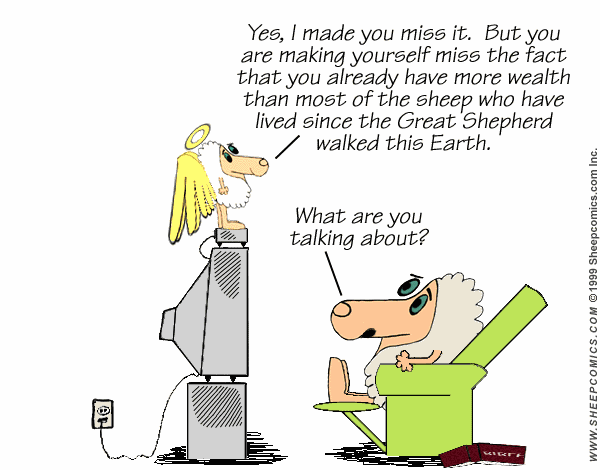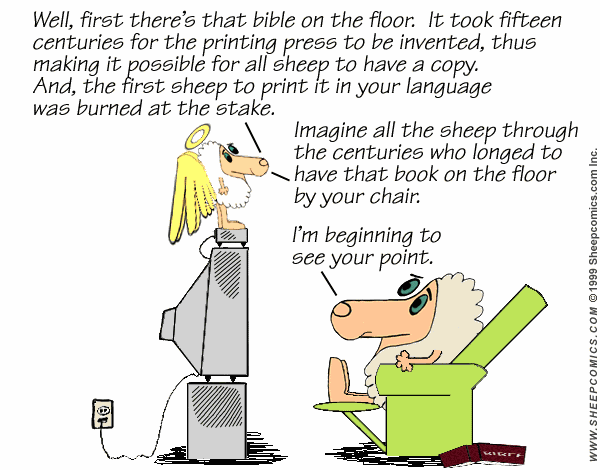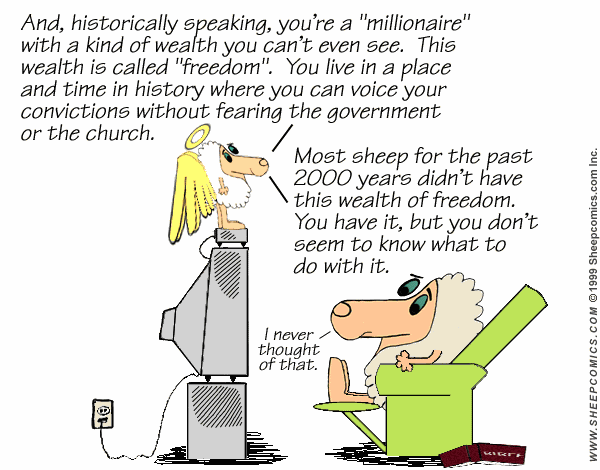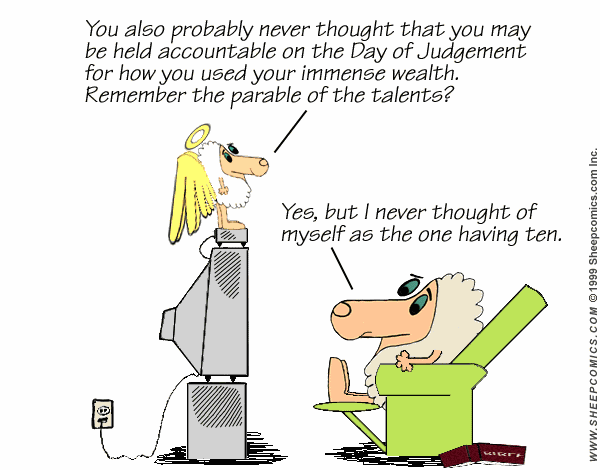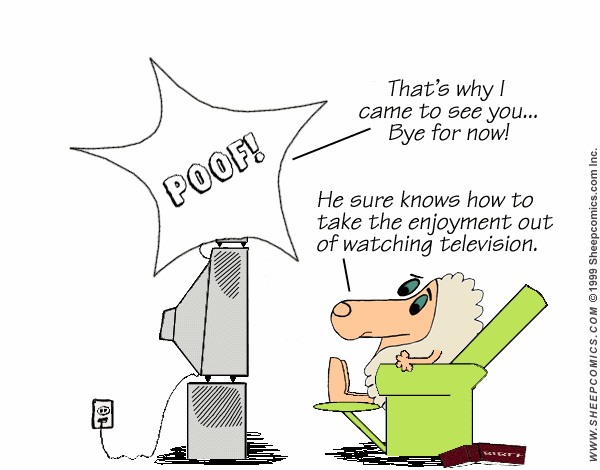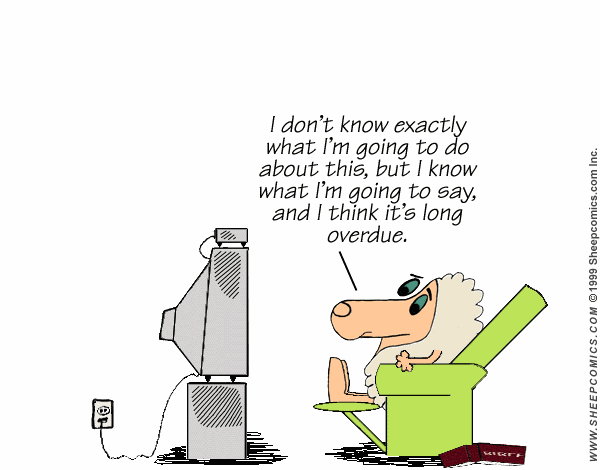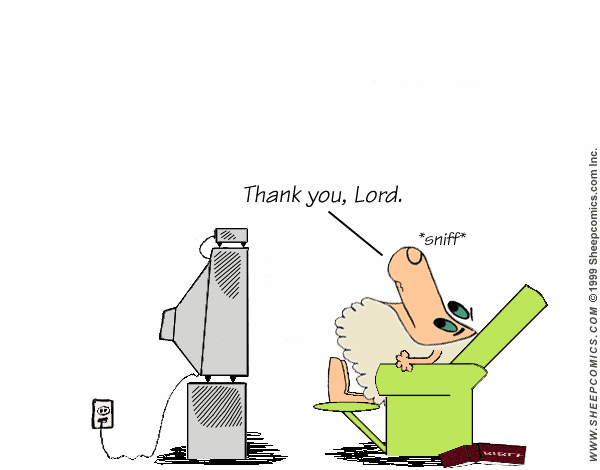 Editorial Notes
This cartoon is pretty self-explanatory, so I donít have a whole lot to add to it.
About two weeks ago I watched an episode of the new and much talked about game show "Who wants to be a Millionaire". It was a lot of fun to watch, and I can see why people enjoy it.
It got me thinking about how all too often we think of wealth only in terms of dollars, but not in terms of other things. Itís possible to have a very low net worth in terms of money but be very wealthy in other ways.
Iíll leave the rest of the "preaching" to the cartoon.